Create the First NitroX Mapping
Once the NitroX feature is enabled and you have a Test Case setup, you're running your test with Test Builder there's no change to the existing user experience, you right-click on the element you want to perform an interaction on and select Add to Test Case. If the element meets the NitroX criteria and resides in a Custom Lightning Web Component, then the Test Build editor with display the sections relevant to NitroX mapping.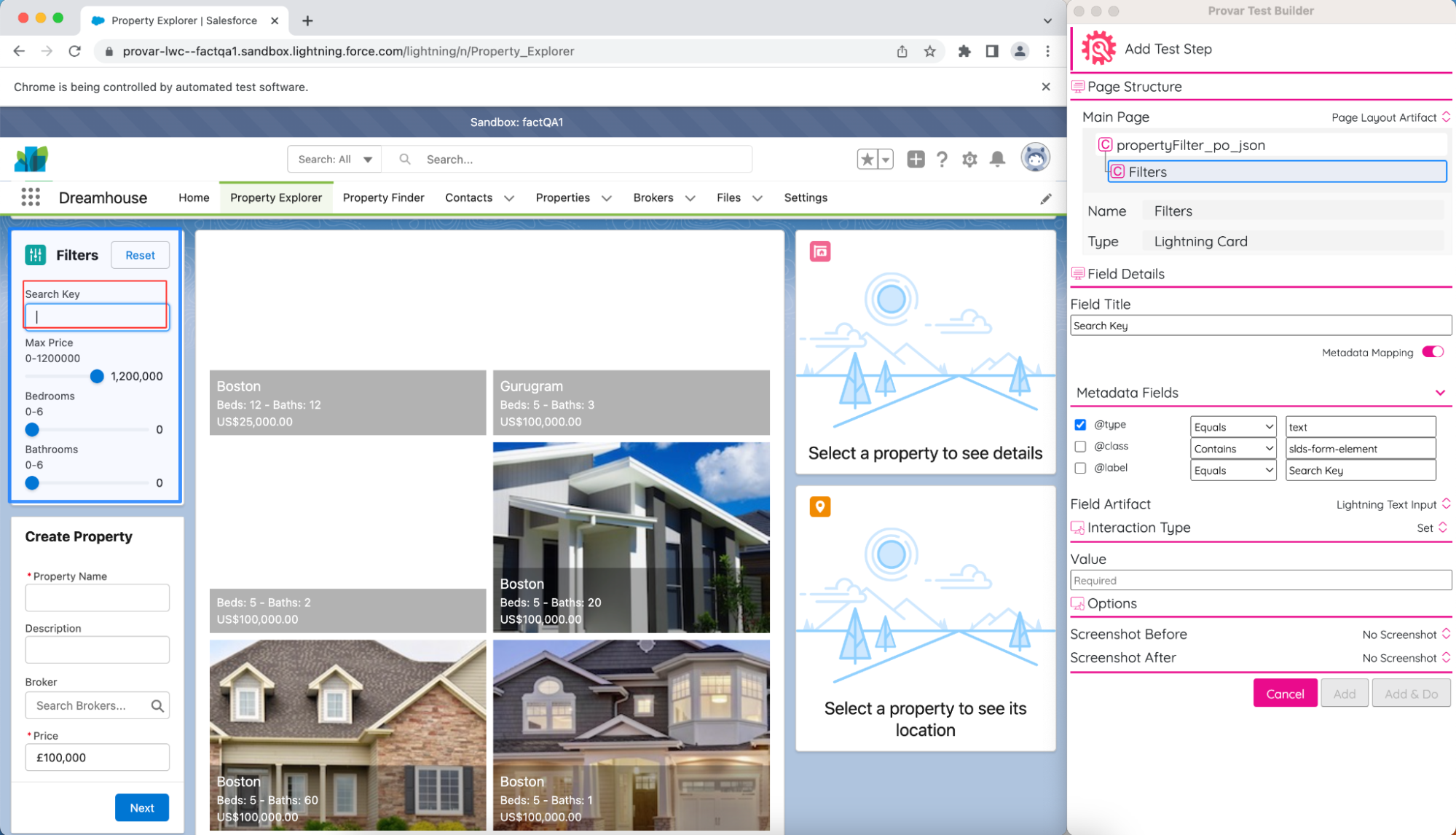 Above: Snapshot of Test Builder.
Set the desired values for testing the element and select Add to only add the Test Step or Add & Do to save and execute the Test Step. You'll notice a new Custom FACT Component has been added to the /fact directory in your project, this component defines the Custom Lightning Web Component on the page, the relevant structure and the element that was selected.
Above: Snapshot of Provar Workspace.