Enabling the NitroX feature flag
To switch on NitroX (Beta version) you'll need to update the provar.properties file in your Provar home directory (Provar version 2.10.2 onwards) using the following flag:
com.provar.fact.mapping.enabled=true
You'll also need to ensure your firewall allows access to the Provar services by following this guide.
Once the feature flag is switched on and Provar has been started, the released NitroX packages will be automatically downloaded into your Provar home directory within a hidden directory called ".fact". The .fact directory should contain several subdirectories similar to the following screenshot that represents the FACT packages.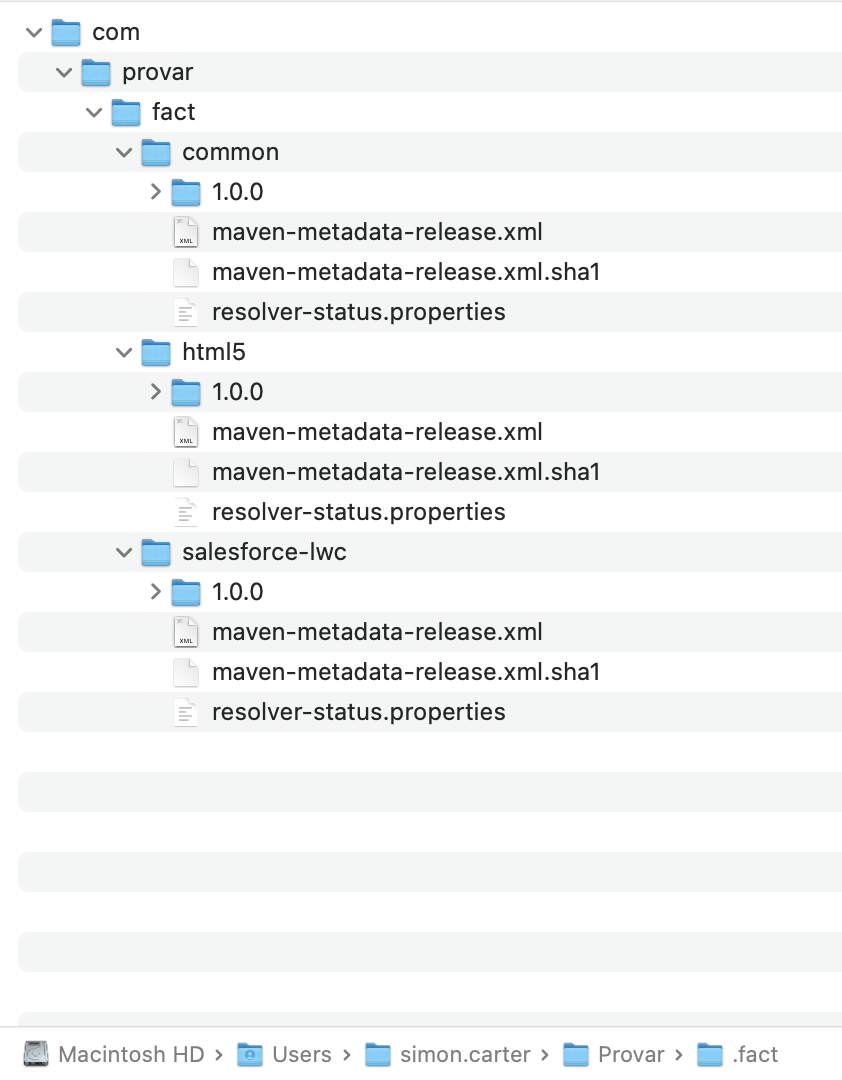 Above: Snapshot of FACT directory.