To share your test cases with a colleague or Provar support, an efficient method is to Export and Zip the Test Project and share this file.
Locate the Project directory by right-clicking on the Project in the Navigator view and choosing Properties.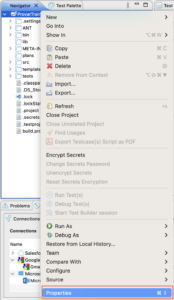 The Location is visible under Resource: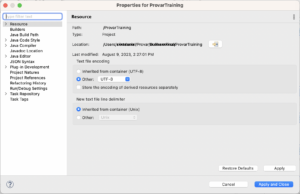 Open the Project directory in Explorer and move to the Parent Directory (Workspace).
Then right-click and add the Project to a ZIP file:
This can then be shared by email, dropbox or any other file-sharing program.