When you open Provar Automation for the first time, the Welcome Window will appear with the License Manager on top of it.
If the License Manager does not appear, go to Help > License Manager to open it.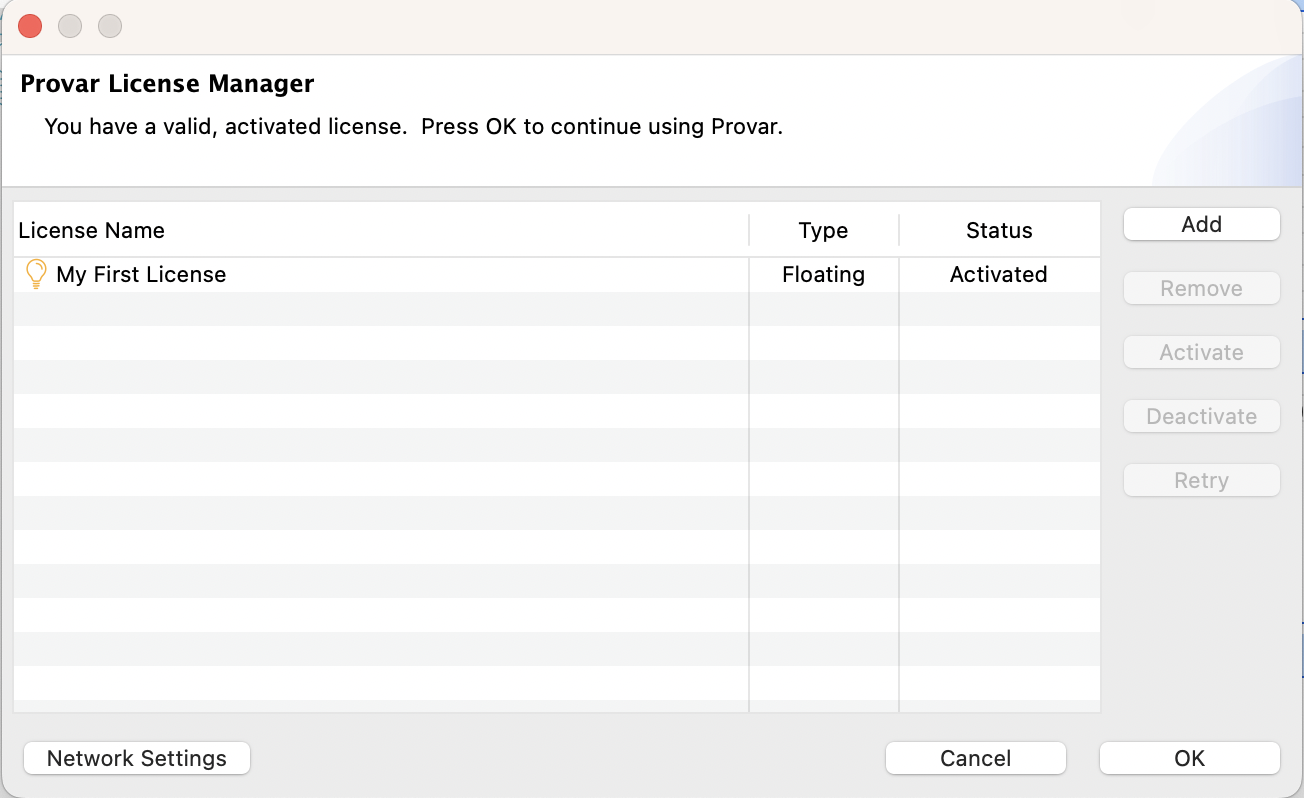 From the License Manager, click the Add button.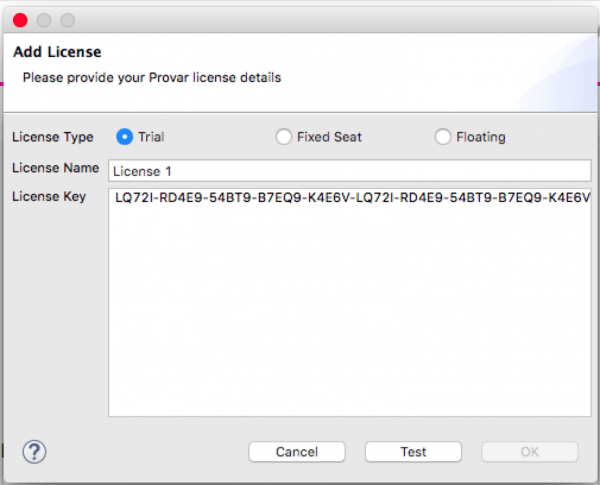 Select the License Type appropriate for your License Key: Trial, Fixed Seat, or Floating. (For more information on the different types, please refer to the License Types page.)
Then, enter your License Key in the box provided. For Fixed Seat or Floating licenses, the key will be 25 characters. For Trial licenses, the key will be significantly more prolonged and will extend beyond the box provided.
Once you have entered these details, click the Test button.
If your validation is unsuccessful, check that you have entered the details correctly and try again. If the problem persists, contact your designated Provar support rep or email the team at support@provartesting.com.
If your test is successful, click the OK button.
To activate your license, click the Activate button. Your license status should go to Activated, and the bulb next to the License Name should light up (

).
Click the OK button to proceed.