Gmail Connection in Automation with App Password
From May 2022 onwards, Google has revoked the option for the less secure apps to interact with third-party apps to keep your account secure.
Note: If you are creating a new Gmail connection in Automation, you might face issues due to changes in Gmail security settings. You must create a Gmail connection in Automation with an app password.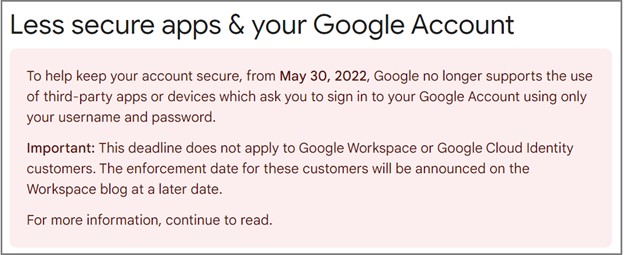 Above: Snapshot of Google message for third-party apps.
If you have a test scenario where you are creating a Gmail connection and testing with Automation, then you will need to follow the instructions given below to successfully create a Gmail connection.
Step 1: Sign in to your Gmail account and click Manage your Google Account under the profile icon.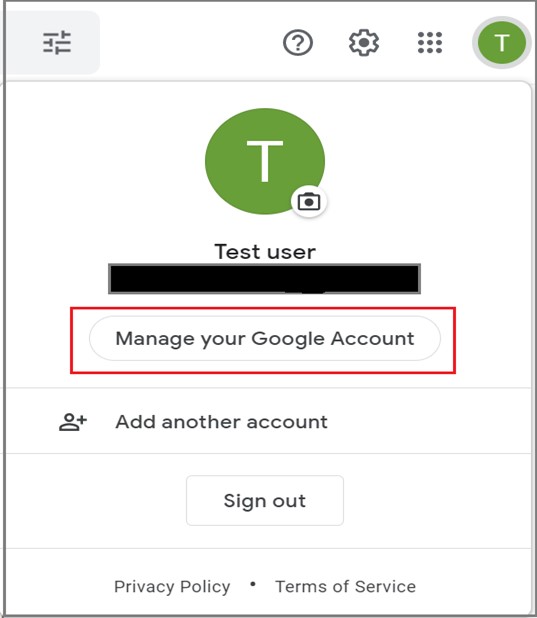 Step 2: Click Security.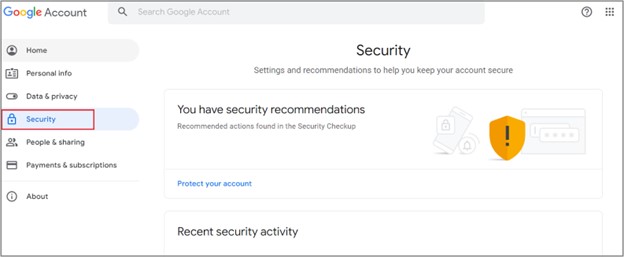 Note:
If 2-Step verification is

turned-off

; then follow the instructions from

Step 3

and enable it first.

If 2-Step Verification is

turned-on

; then follow the instructions from

Step 9

.
Step 3: Under Signing in to Google section, click 2-Step Verification.

Step 4: Click Get Started.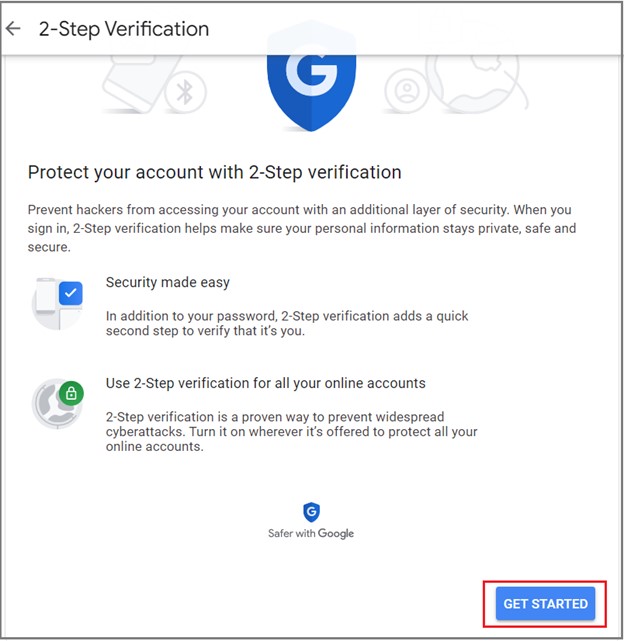 Step 5: Gmail will ask you to enter your Gmail password. Click Next.
Step 6: Enter your phone number and select your preferred option for the verification code. Click Next.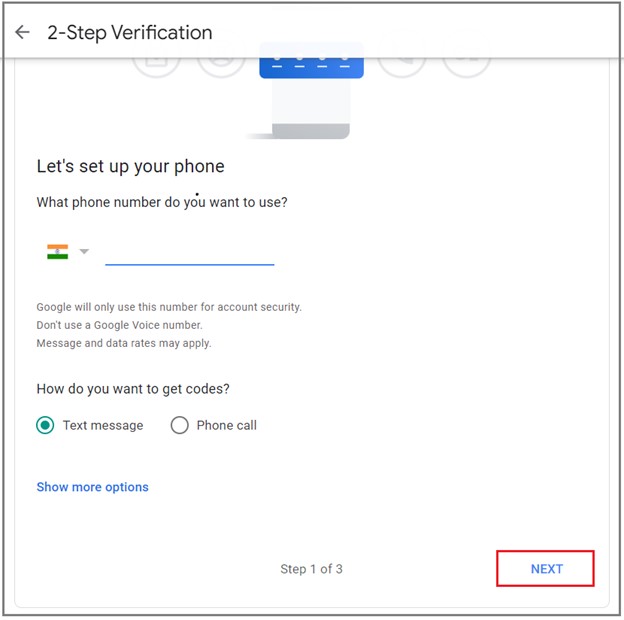 Step 7: You will receive a verification code on the preferred option you selected in Step 6. Enter the code. Click Next.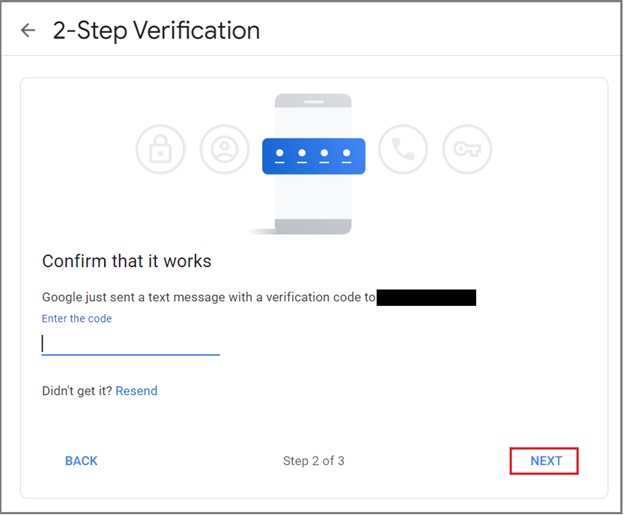 Step 8: Click TURN ON. You have successfully enabled 2-step verification.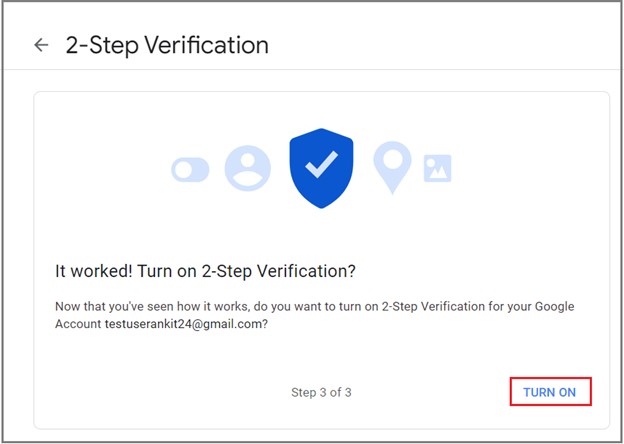 Generate an App Password to access Third party App
Step 9: Follow Step 1 and Step 2 to navigate the Security tab. In the section Signing in to Google, click App passwords.

Step 10: Gmail will ask you to enter your Gmail password. Click Next.
Step 11: Select Other (Custom Name) in the Select app drop-down.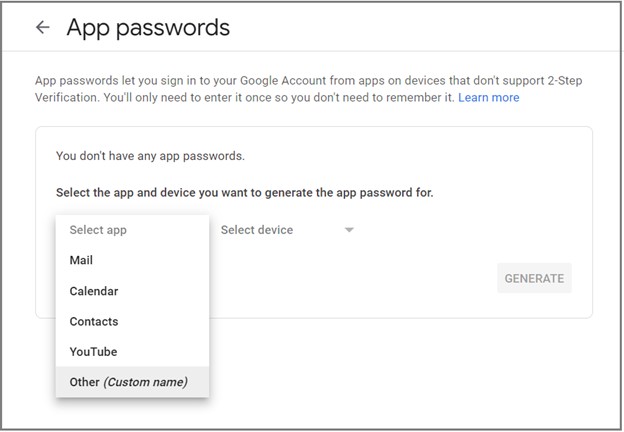 Step 12: Enter the app name as 'Provar'. Click Generate.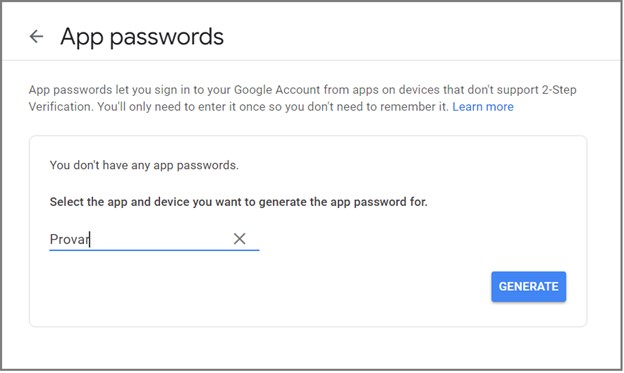 Step 13: Copy the password highlighted in yellow and place it in some secure location, as this will be the password to connect to Provar. Click Done.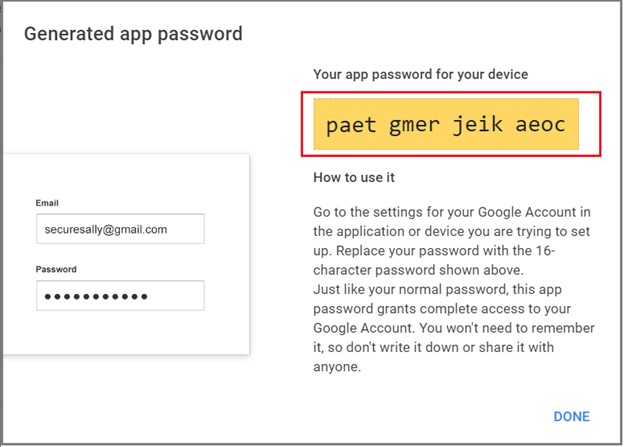 Step 14: Open Automation and Add Gmail connection using Password Authentication.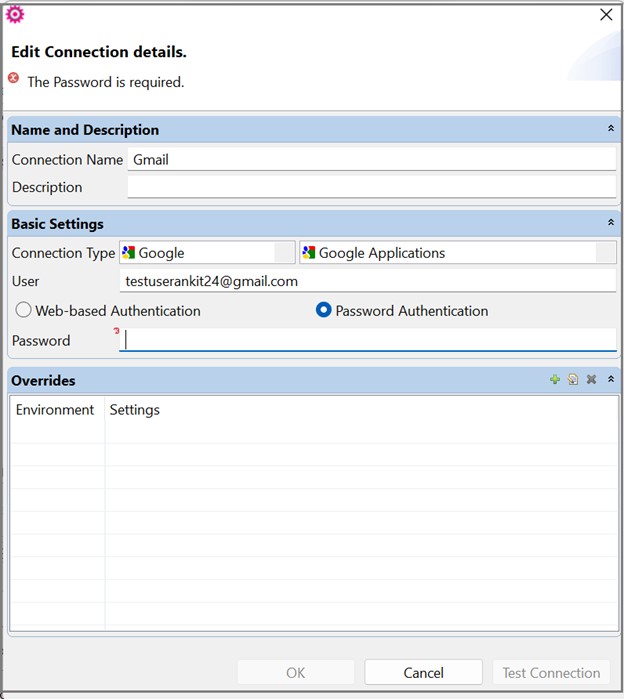 Step 15: Enter the App Password you generated in Step 13 and paste it into the password field. Click Test Connection to check the connection. A message 'The connection test was successful' is displayed.