Add Permissions to Edit Provar.ini File
Windows
---
Navigate to file location C:\ProgramFiles\Provar. Right-click on the provar.ini file and select Properties.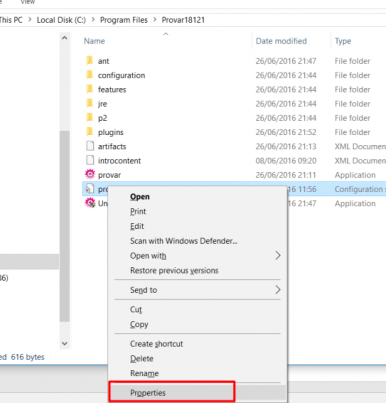 Select the Security tab and click Edit.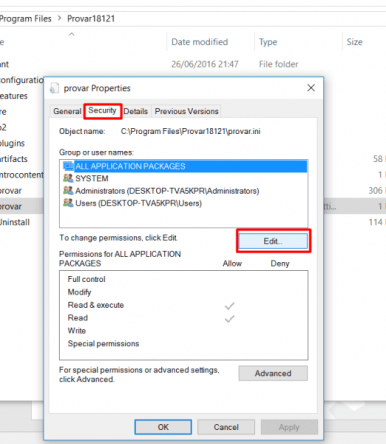 Select All Users and give it Full control, then click Apply.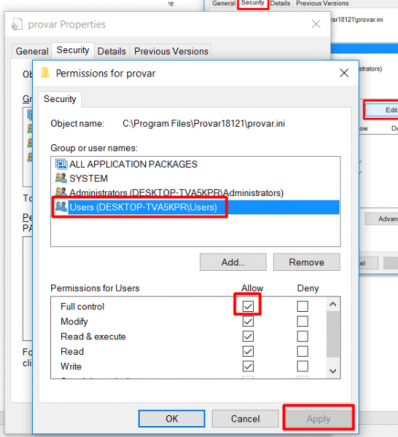 Mac OS
---
Go to the Provar folder in Applications. Right-click on the Provar application and choose Show Package Contents: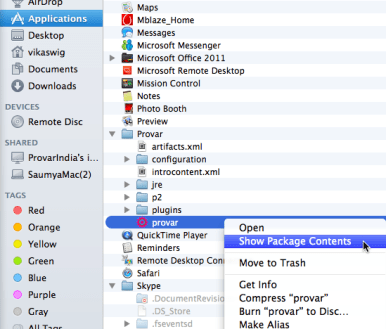 You will find the provar.ini file in the MacOS folder under Contents. Right-click on it and select Get Info.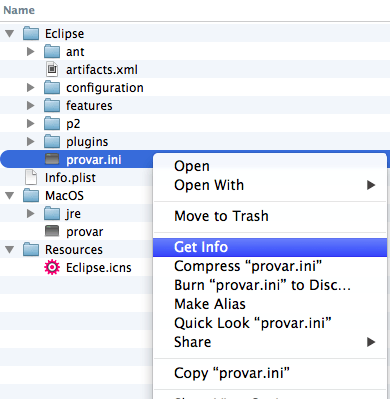 Click the lock icon to change the security settings, then grant access as required to edit the file.