Test Execution Fails – Firefox Not Installed
When executing a test case on the Firefox browser, if you get the following error in the Test Runner log:
[WebDriverException]: org.openqa.selenium.WebDriverException: cannot find Firefox binary in PATH. Make sure Firefox is installed….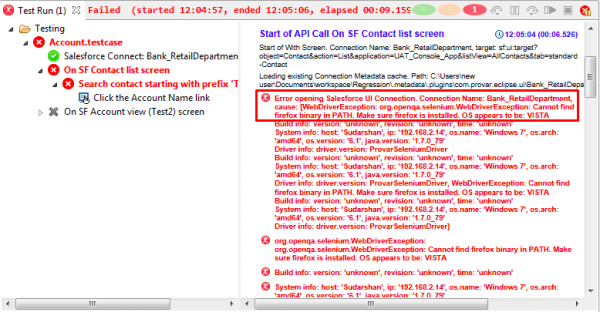 This means that the Firefox browser is not installed on your system. To resolve this, install your system's latest Firefox browser version here.