Creating and importing projects
The Test Project collects all your test-related data, including test cases and Connections.
You must have a Test Project set up before creating or running any test cases in Automation. To do this, you can either create a new test project or import an existing test project. Refer to the sections below for more information.
Creating a new test project
---
The workspace welcome screen will appear when you open Automation for the first time.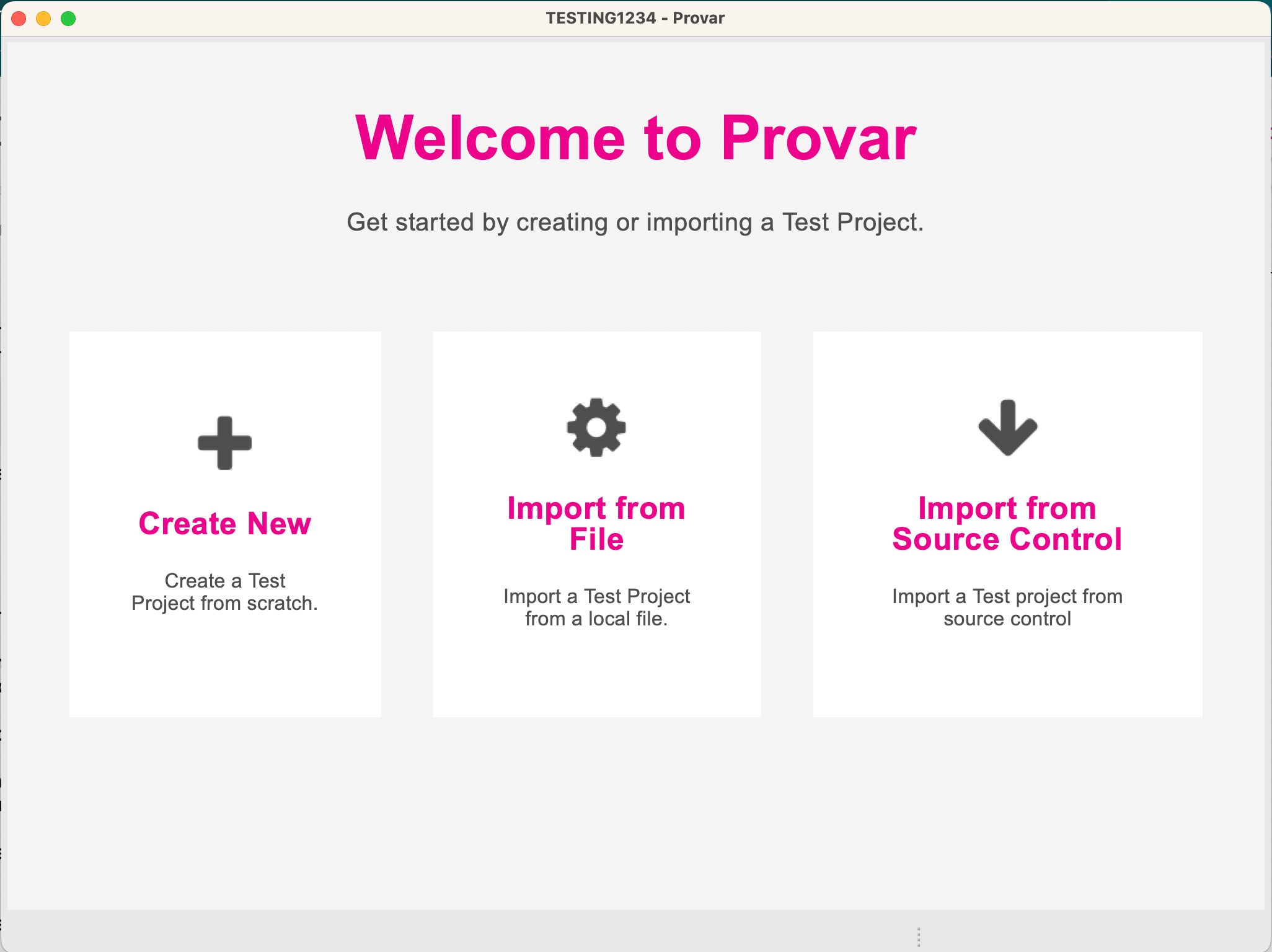 On the welcome screen, if you wish to create a new Test Project, choose Create a New Test Project, and you will be presented with the screen below.
Click Next to continue, supply a name for your Test Project, and click Next again.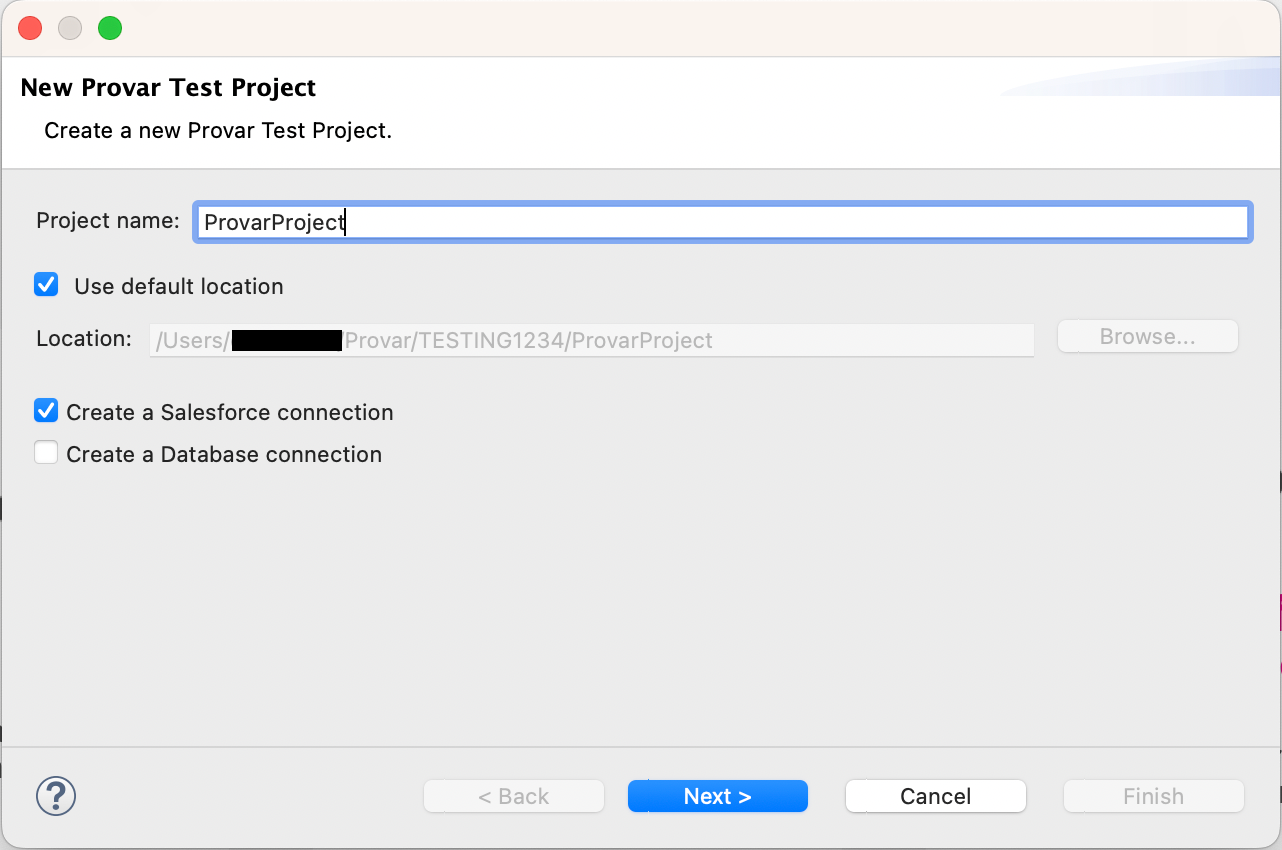 If you wish to choose a location for your project that is not within the workspace, uncheck the Use Default Location checkbox and specify your location. Leaving this ticked is recommended.
To create one or more Connections immediately, you can tick checkboxes Create a Salesforce connection, Create a Database connection, and Create a Messaging connection. To create these later, leave these options unticked.
Finally, click Next to create your new test project.
Importing a Test Project
---
You do not need to create a new test project if you have been provided with a ready-made test project. Instead, you can import your test project as follows:
From the welcome screen, select Import from File.
You will be presented with the screen below:
Select root directory if you have an unzipped project folder, or Select archive file if you have a zipped file. Enter your project location, then click the Finish button. Provar will automatically create the project and add its connections.
Next, Automation will start downloading the metadata for any Salesforce connections and validate the Test Cases against this downloaded metadata. It is recommended to let these operations complete before use.