Test Builder Does Not Launch
If the Test Builder does not launch when requested or when executing a test case on Chrome browser, if you get the following error in the log: [WebDriverException]: unknown error: cannot find Chrome binary…
It might be because the Chrome browser is not installed on your system. Install the latest Chrome browser version on your system from this link.
If the Chrome browser is installed and the Test Builder still does not launch, it may be that Provar does not have permission to add the extension to Chrome. Follow the steps below to verify the issue and resolve it.
In a Chrome browser, type chrome://extensions and hit return.
Step 1: Under Extensions, you should be able to see the Provar IDE Extension. It should be enabled.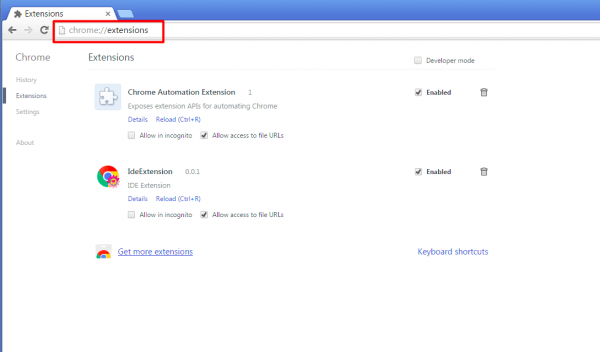 Step 2: If you cannot see the Extension, tick the Developer mode checkbox at the top of the screen and select 'Load unpacked extension.'
Step 3: Then navigate to the Automation installation directory and choose the com.provar.chrome.ide_.
Step 4: Enable the extension and launch the Test Builder again.