Updating Provar Automation
This page describes how to update Provar Automation to a new version.
If you do not yet have Automation installed on your machine or wish to do a completely fresh installation, please refer to the Installing Provar Automation page.
Before updating
---
Download the appropriate update installer file from the Provar Success Portal (login required). Provar Automation is compatible with Windows and Mac operating systems – ensure you have the appropriate installer for your machine.
Updating Provar Automation
---
Before installing the update, ensure you have closed Automation and any browser instances opened by Automation.
Then, run the Provar Automation installer you downloaded and follow the on-screen instructions.
Make sure that you select a new folder to install the update successfully. If you select a folder where Automation is installed, you will be asked to rename or delete the existing Automation application directory.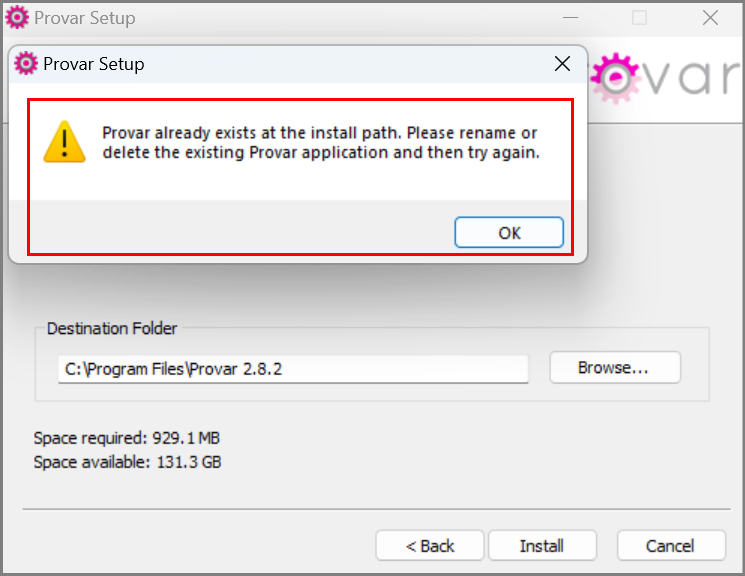 Follow any other on-screen instructions to complete the installation, then launch Provar Automation.