Secure Login with MFA+SSO using Provar
This article provides instructions for Provar users to securely log in to applications using MFA+Single Sign-On (SSO). Provar's capability to securely log in to applications using MFA+SSO with TOTP offers enhanced security and seamless integration. Users can effectively manage connections, test login flows, and ensure successful automation of test scenarios.
Note: The MFA and SSO flow is managed within the SSO page object file in a sequence. A sample template will be provided to the user.
Note: The user must enter all of the information in the SSO Page Object file just once. The login sequence and success condition must be maintained by the user in the same object file. The object file contains the method for generating TOTP using a security key.
Follow these steps to use MFA+SSO with Provar.

1. Create an SSO Connection, see the instructions here. (Skip this step if you already have an existing SSO connection)
2. Create a UI Connection and Select SSO and MFA options
3. Enter all required details along with SSO Connection and Secret Key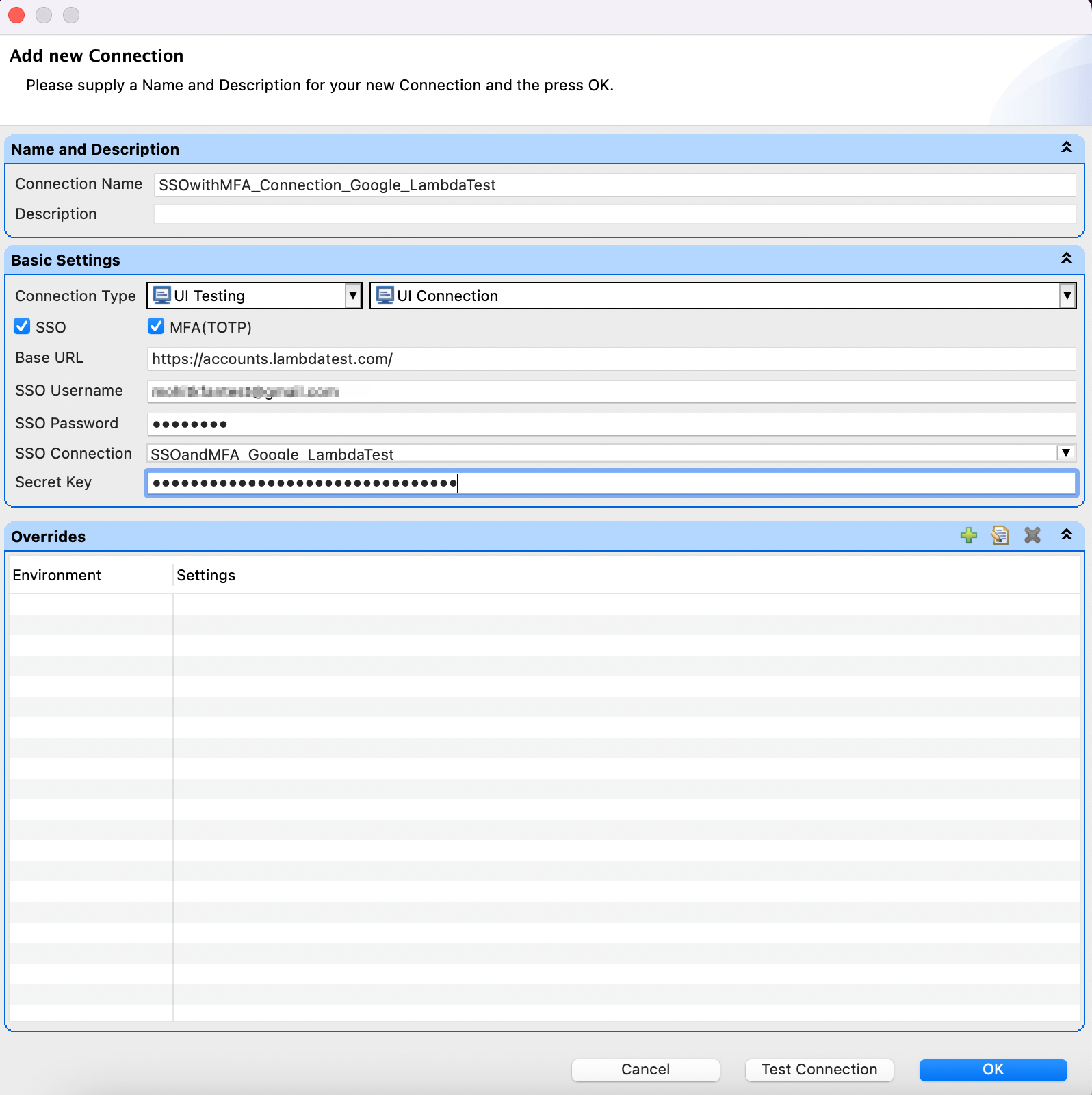 4. Do a Test Connection and click OK.
Users should be able to use this connection in the Test cases for both Test Authoring and Test Executions. The UI Connect step will handle the complete login process as defined in the UI Connection.