Removal of Online Exchange Account Connection Type
Microsoft has announced the restart of the program to end the use of Basic Authentication in Exchange Online. Beginning October 1, 2022, Microsoft will begin to disable Basic Authentication in all tenants, regardless of usage. Aligned with this announcement, Provar notified users of the Online Exchange Account deprecation in the v2.8.2 release. Now in Summer '23 Release 1, this connection type will be removed from the MS Exchange connection window.
If users try to run the existing Online Exchange Connection, it will fail with the following error: Unsupported connection type, please use an Exchange 2007 or later (via EWS) connection.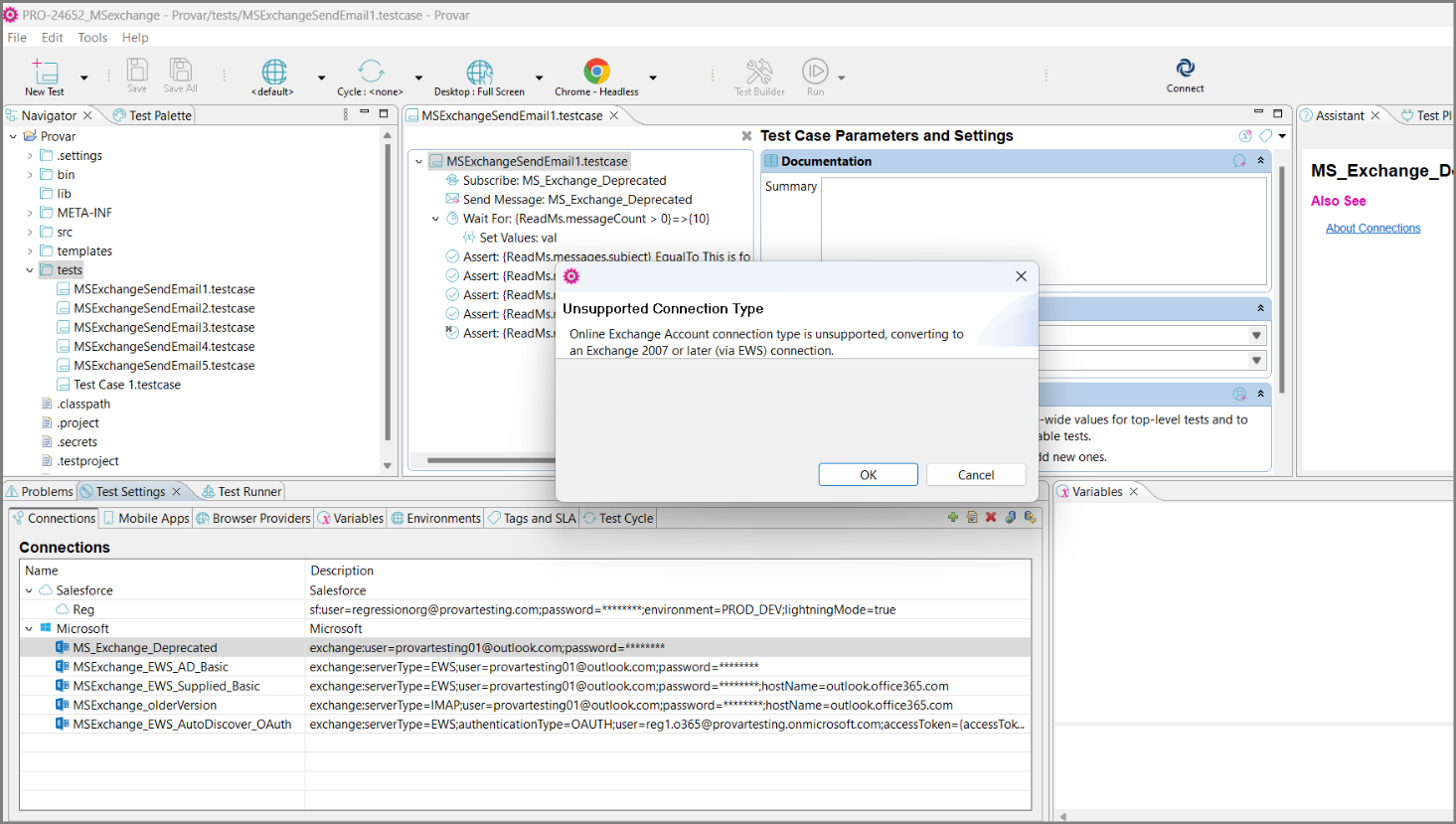 On editing, the Online Exchange connection, it will show a window to convert the Online Exchange connection to Exchange 2007 or later (via EWS) connection.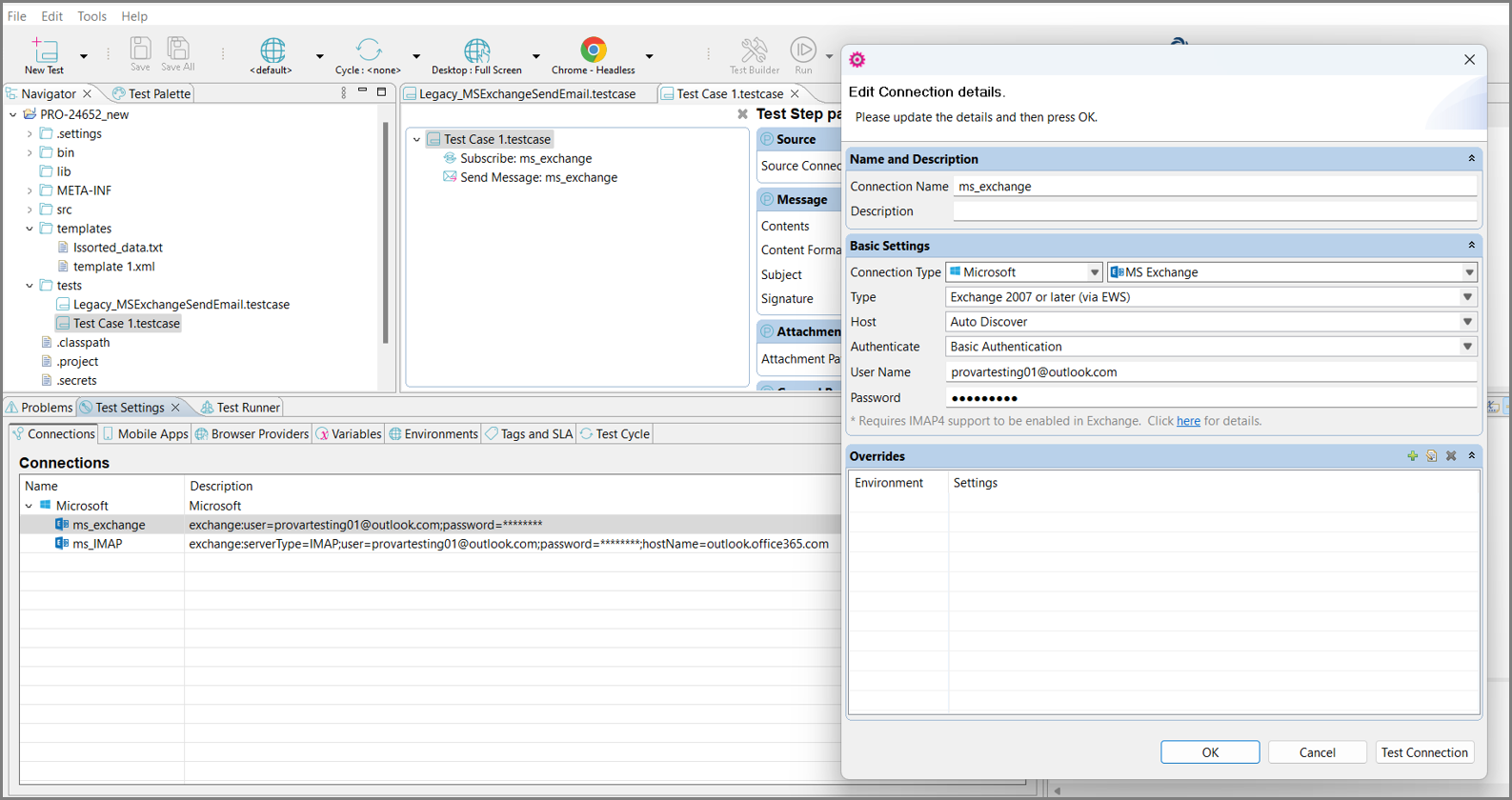 Users are recommended to change the Online Exchange Connection to either Exchange 2007 or later (via EWS) or create the latest Microsoft Graph API connection as suggested by Microsoft.