Installing Provar Manager
Introduction to Provar Manager
Provar Manager is a testing life cycle management application that leverages the
Salesforce platform to provide a flexible but robust testing framework that will
support your team during their testing activities, including:
Test planning and documentation
Test case design and organization
Test execution and defect management
Results analysis
Getting Started
Scope
This document covers the usage of Provar Manager in a typical testing life cycle, but
you are encouraged to discover how you can adapt the tool to your specific needs.
This document also includes installation, licensing, and permissions assignments
required for Provar Manager to work.
Target Audience
Our targeted users are experienced testers as well as anyone who has an
understanding of testing. As Provar Manager is built on top of the Salesforce
platform, basic knowledge of navigating Salesforce is highly recommended but not
mandatory.
How to Set Up Provar Manager
Note: The steps given below to set up Provar Manager are helpful for System
Administrators.
Installation
As a first step, you must know what type of Salesforce environment to use, to set up
Provar Manager.
What Type of Salesforce Environment to Use
We highly recommend you install Provar Manager in your production org for the
following reasons:
Provar Manager runs independently from any other Salesforce cloud (e.g. Sales Cloud, Service Cloud, etc.) so it won't impact any other work happening in your org.
It can get uninstalled without impacting the org.
Production orgs have a higher storage and data capacity, and higher API limits.
Sandbox orgs can get refreshed by mistake; which would delete all the data stored in Provar Manager.
You can get the most out of Provar Manager when it's integrated with native DevOps applications like Flosum, Salesforce DevOps Center, or Copado which are also meant to run in the production orgs.
Installing the Package from the AppExchange
Use this AppExchange listing link to install Provar Manager directly from the
AppExchange.
In the AppExchange, follow the steps given below:
In the AppExchange product page, follow the steps given below:
Click Get It Now.

A Let's Get Started screen is displayed. Log on with the Trailblazer.me account linked to your Salesforce org.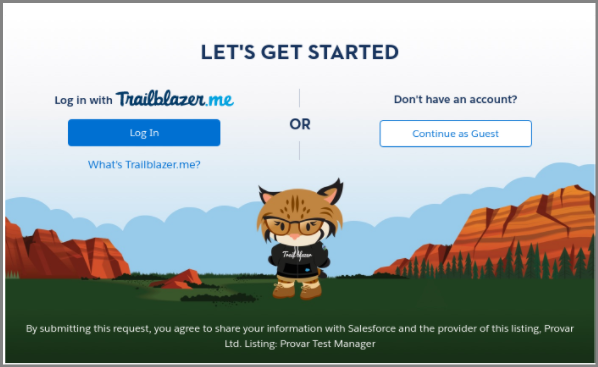 A Salesforce Org Selection screen is displayed. Choose a Production Environment or a Sandbox and click Install.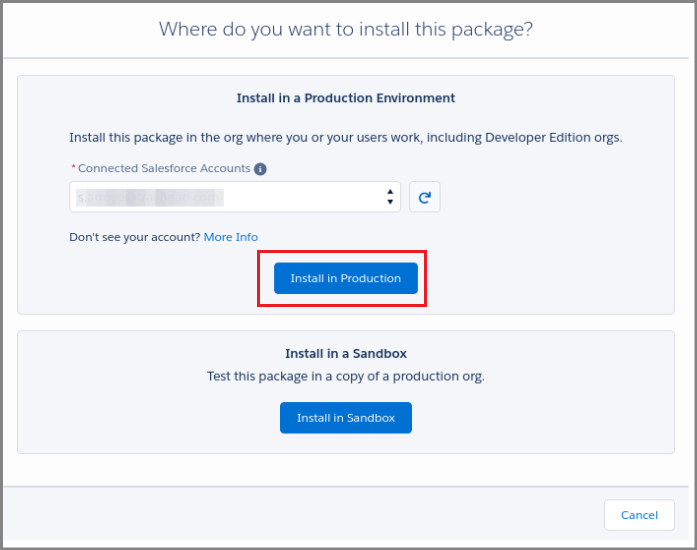 A Confirm Installation Details screen is displayed. Make sure all the details are correct. Select I have read and agreed to the terms and conditions checkbox. Click Confirm and Install.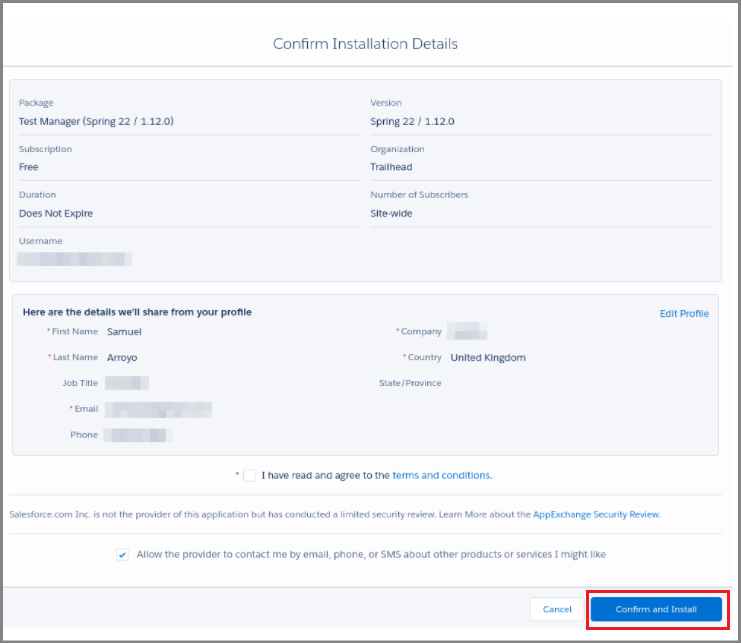 A new Install Provar Manager screen is displayed. Select Install for Admins Only. Click Install.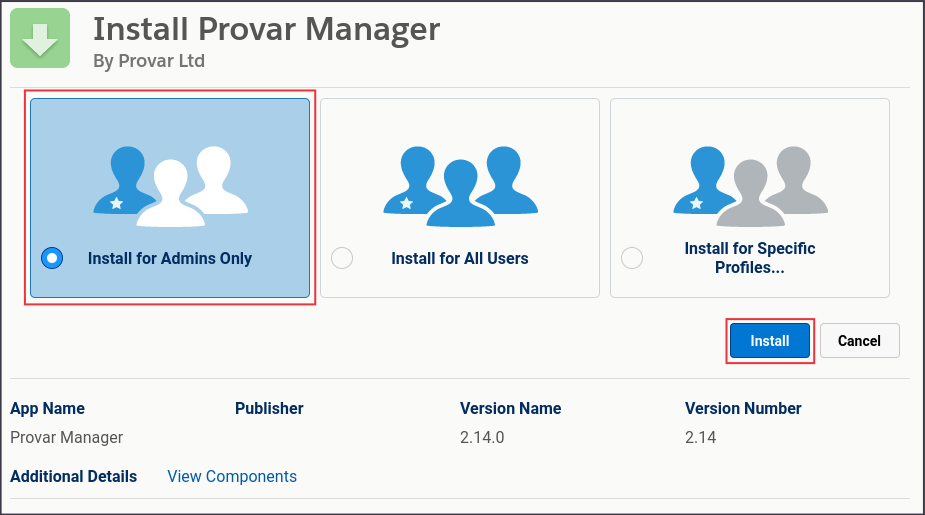 Click Continue.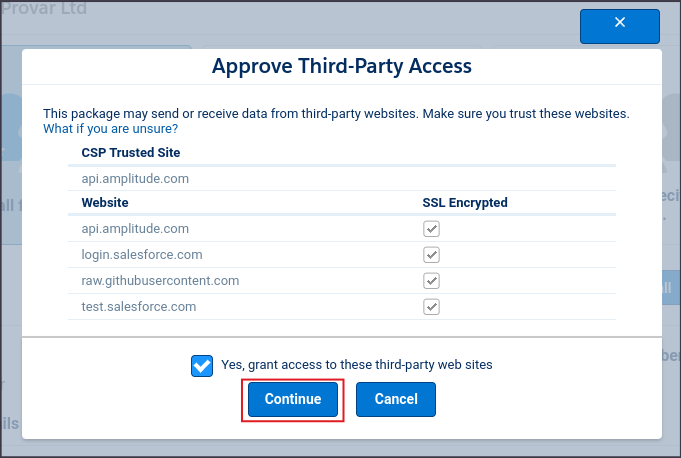 Provar Manager will be successfully installed.